Read stories from volunteers and food bank recipients #MoreThanANotforProfit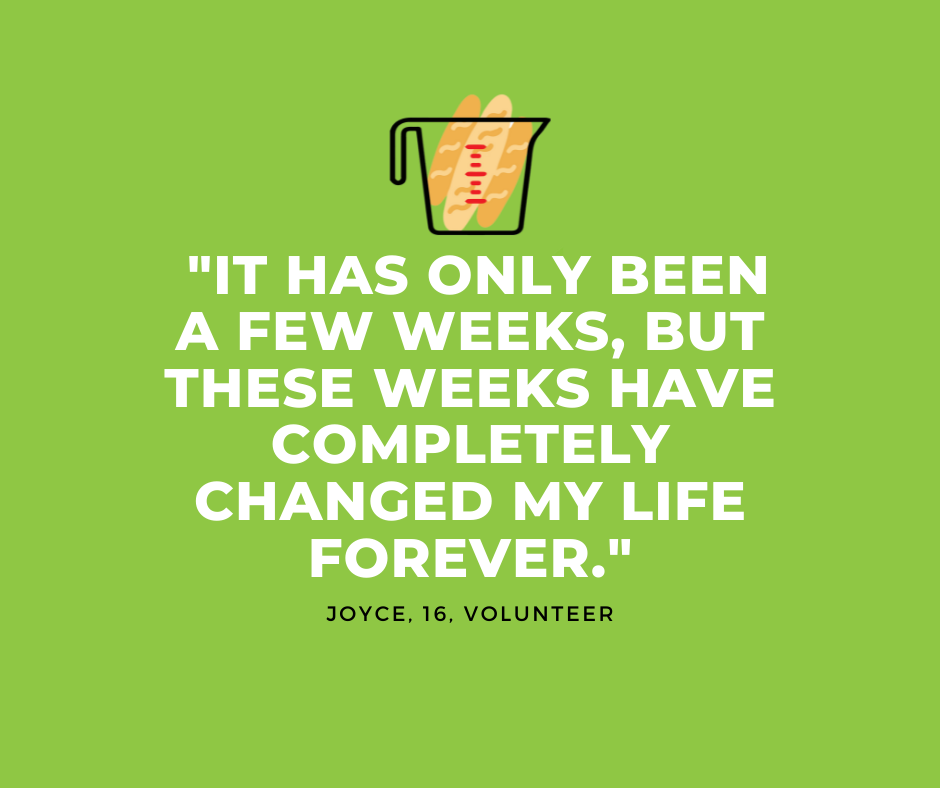 "I went to this food bank expecting to receive only volunteer hours for school, but I gained way more.
God brought me to this food bank and it has honestly been such a positive impact-almost like a redirection to get back on track with Him. It has only been a few weeks, but these weeks have completely changed my life forever.
I've never felt closer to God. Everything about this place is so touching from seeing people receive food and hope, to simply packing fruits into bags. I've never seen God move the way He has in my life until now.
I believe every person who volunteers here would say the same thing. I'm so glad is using this food bank to help bless the people in this city. So I pray you guys to continue doing what you are doing as God will definitely continue to move and use this food bank to grow His Kingdom" Joyce, 16 Volunteer